Government Customers
TACTICAL SOLUTIONS PROVIDER FOR GOVERNMENTS, MILITARIES, AND DEFENSE INDUSTRIES
We provide strategic and tactical solutions designed to meet existing and future international challenges. We have delivered effective solutions to complex defense issues for national governments and their defense organizations in some of the world's most challenging and hostile markets.
We have consistently delivered effective tactical solutions and positive outcomes for NATO and multiple allied countries for decades.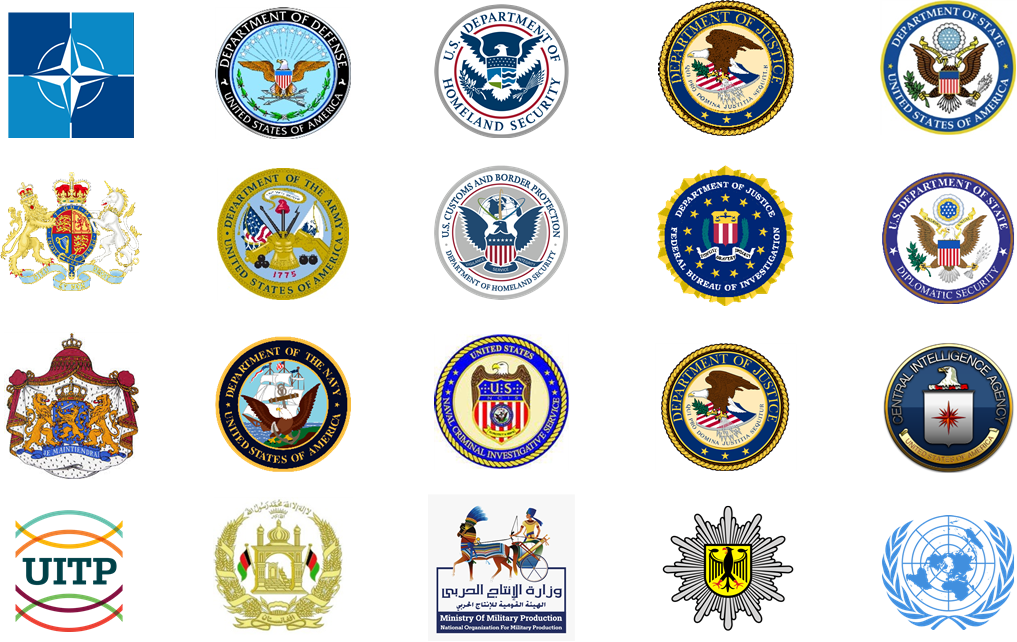 Client Examples
Our companies and their teams have provided strategic and tactical solutions, including armaments, systems, and training for U.S., NATO, and allied governments.
Government and Defense

U.S. Army
U.S. Navy
U.S. Marine Corps
U.S. State Department
U.S. Department of Justice
U.S. Secret Service
U.S. Department of Homeland Security
U.S. Drug Enforcement Administration
U.S. Federal Bureau of Investigation
North Atlantic Treaty Organization (NATO)
Canadian Ministry of Foreign Affairs
Netherlands Foreign Ministry
German Federal Police
Egyptian Ministry of Military Production
Afghanistan Government
Afghan Education and Relief Organisation
United Nations
European Union Security Commission
UITP - Public Transportation Security